Dinner Discussions at Maggie Walker's House
Time: 3 class periods,
Updated: April 24 2023,
Objective
The student will be able to:
Identify key figures in the struggle against Jim Crow segregation.
Understand how individual actions can affect the course of history and how personal actions are constrained by larger social, economic, or historical conditions.
Understand individual and institutional influences on the civil rights movement.
Understand how ideas are exchanged and social relationships are cultivated when people share food and dine together.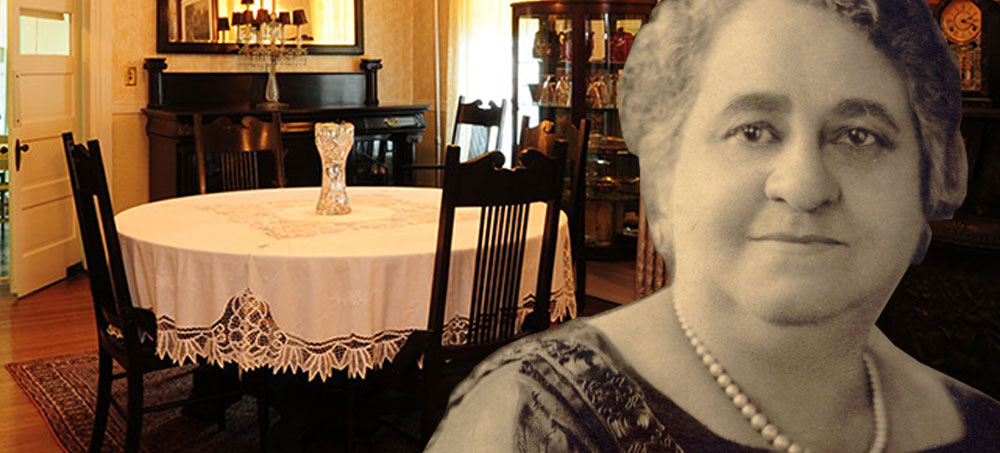 Description
In spite of humble beginnings in post-Civil War Richmond, Virginia, Maggie Lena Walker (1864-1934) achieved national prominence as a businesswoman and community leader. Her business acumen, personality, and lifelong commitment to a beneficial burial society fueled her climb to success. She was one of the first women, and the first African American woman, in the United States to found a bank. As a leader, her successes and vision offered tangible improvements in the way of life for African Americans and women.
This lesson focuses on Maggie L. Walker, civil rights activist and trailblazing entrepreneur during the early years of the movement towards civil rights – the early 1900s.  The beloved African American community leader devoted her life to defeating racism, sexism, and economic oppression.  She chartered a bank, a newspaper, and a store 17 years before American women had the right to vote, and fostered black entrepreneurialism when Jim Crow laws threatened African American progress.
Students will research influential members of the African American community and role-play a dinner party at Walker's home through the study of historic objects, photographs and documents.  This lesson focuses on the connection between entrepreneurship and the preservation of African American culture through business, music, and cuisine.
This lesson was developed by the Maggie L Walker National Historic Site in collaboration with National Park Service Museum Management Program.  More amazing lessons can be found at the National Park Service Teaching with Museums website 
Additional Resources
Maggie L. Walker National Historic Site  – Maggie Lena Walker devoted her life to civil rights advancement, economic empowerment, and educational opportunities for Jim Crow-era African Americans and women. As a bank president, newspaper editor, and fraternal leader, Walker served as an inspiration of pride and progress. Today, Walker's home is preserved as a tribute to her enduring legacy of vision, courage, and determination.
Students can read more about Maggie Walker in this short  illustrated pamphlet from the Federal Reserve Bank of Richmond.  Print it out or have students read the article online.