Grade 3-5, 6-8, 9-12
,
Activity
Financial Literacy Bingo Cards
Time: 90 mins,
Updated: October 30 2020,
Objective
Students will be able to:
Participate in various tasks to practice basic financial concepts.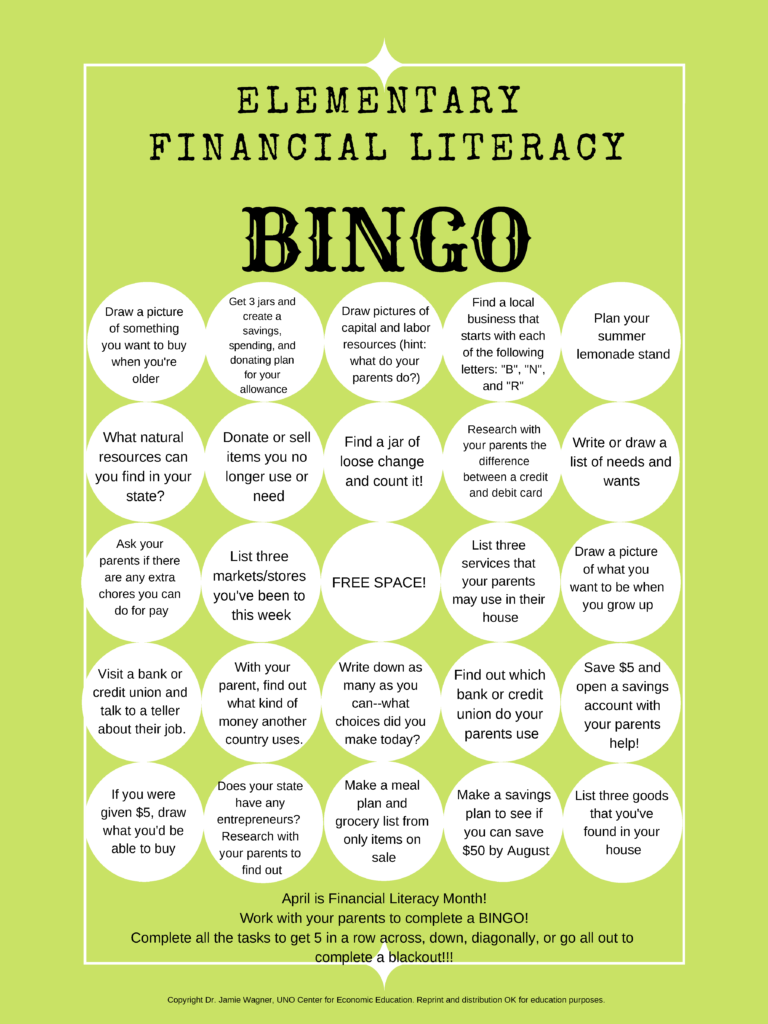 Open Activity
In this personal finance activity, students will talk about their finances using financial literacy tasks.
Description
Use these cards in the classroom, at home, or with your favorite organization to help your K-12 students become more financially literate. There are three different grade levels of cards—elementary, middle, and high school—so that everyone can participate! Each card contains 24 (plus a "Free Space") interactive financial literacy tasks to get these kids thinking about their finances!