Grade 9-12
,
On-Demand Webinar
MCEE Presents: Teaching Economics Online
March 31
6:00-7:00pm ET
Time: 60 mins,
Updated: April 6 2021,
Objective
Teachers will be able to:
Learn effective hybrid teaching techniques.
Learn about ready- to- use tools.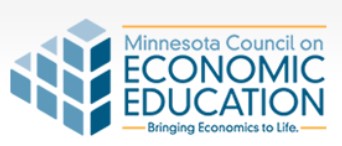 This video is available to view for EconEdLink members only.
In this economics webinar, see how to teach concepts via in person and online learning.
Description
Presented by Martha Rush and the Minnesota Council on Economic Education.
Learn tricks and tools to effectively teach economics online in a hybrid format.