National Parks: Only You Can Prevent the Coming Crisis
What do you think of when you think of the National Parks System? Do you think of the majesty of the Grand Canyon and the redwoods of Northern California? Or does the serenity of Cape Cod and the Everglades come to mind?
Introduction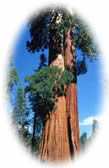 What do you think of when you think of the National Parks System? Do you think of the majesty of the Grand Canyon and the redwoods of Northern California? Or does the serenity of Cape Cod and the Everglades come to mind? Or do you picture the patriotic splendor of the monuments in Washington, D.C.?
Behind these beautiful images, unfortunately, the National Park System faces some ugly issues. The NPS's 378 park areas are expected to see almost 300 million visitors in 1999, breaking the 1998 record of 286 million. The enormous number of visitors and the constant threat of development present the national parks with a variety of problems.
Learning Objectives
Compare prices of goods/services.
Analyze the cost and benefits of existing public policies.
Explain how incentives affect peoples behavior.
Compose a persuasive letter to a congressperson.
Process
Check out the Top Ten Reasons to Reinvest in America's National Park Heritage at https://books.google.com/books?id=bQ0EAAAAMBAJ&pg=PA36&lpg=PA36&dq=npca+Faded+Glory&source=bl&ots=XAX1MTwk13&sig=ACfU3U1imQaq3PBAunE5lV3YTPyqXmi9kQ&hl=en&sa=X&ved=2ahUKEwiZiauMzfPjAhUDU98KHfb-C5gQ6AEwAnoECAgQAQ#v=onepage&q=npca%20Faded%20Glory&f=false .
Does it surprise you that the parks are in trouble? Why or why not?
[Answers will vary.]
According to the National Parks and Conservation Association, what are the specific problems facing the parks?
[The parks must deal with weather damage to archaeological sites, inadequate preservation, neglected maintenance, tourism impacts, vandalism and looting, and potential resource development on adjacent lands. Development includes projects such as roads, airports, golf courses, and military base expansions. In addition, parks must deal with water pollution and other threats to bio diversity and the conservation of native species. Artifacts at historical sites are suffering from mold, rust, and rot. The most popular parks face noise problems, visitation pressures, vehicle congestion, air pollution, increases in ground level ozone, and crumbling infrastructures. Other problems mentioned in the article are also acceptable answers.]Last year the park service estimated it would need $3.54 billion dollars to repair maintenance problems at national parks. So, beginning late in 1996 and ending in mid-1997, the National Parks Service increased fees on a number of parks, monuments, and recreation areas. The decision did not come without political debate.

In its August 10, 1998 Issue of the Week, policy.com reports a 1996 statement from Rep. Bruce Vento, D-Minn. The article states that:

"Rep. Bruce Vento, D-Minn., argues, 'Plans to increase park entrance fees, charge youngsters, and change the collection system in other ways may compromise the access people now enjoy.' While Rep. Vento supports some access fees as necessary in today's budget crunch, he says that the main focus of national park policy should be accessibility to the public for a nominal fee, or for free. He argues that the American people own the national parks and already contribute toward their upkeep through federal taxes, and that their entrance fees would only contribute a small part of the monies necessary for national parks maintenance if collected. He also says that those seeking to fund the parks should examine concessionaire policies that offer tax breaks to businesses before charging entrance fees."

Some outdoor recreation advocacy groups such as the International Mountain Bicycling Association agree with Senator Vento that park fees should not be increased. Specifically, IMBA Communications Director Gary Sprung asserts, "We should resist this infringement on our freedom. Our public lands are symbols of freedom." (https://www.debate.org/opinions/should-students-pay-to-play-sports )

Moreover, Editorial Writer Howard Gleckman makes a case for higher fees in the September 1, 1997, issue of Business Week Online entitled What America's National Parks Need: Higher Fees .  Senator https://www.johnmccain.com/ also argues in favor of fee increases, stating that "Capital needs at our national parks have soared to more than $4 billion and have far outpaced our available resources," said McCain. "At the same time, more than a quarter of a billion people visit our national parks every year and that number is expected to increase. Clearly, we must seek new ways of financing park needs in order to preserve our natural resources for future generations."

In twenty-five words or less, what is Rep. Vento's argument against park fees?
[People already pay for the parks through taxes. The government must maintain their accessibility. Raising fees is not an efficient way to raise revenue.]However, a number of economists and politicians support the fee increase, and many think it should be even higher. In a 1995 New York Times op-ed piece, University of Chicago economist Allen R. Sanderson points out that "the price of a family's day in a national park has not kept pace with most other forms of recreation."
What are the forms of recreation Professor Sanderson is referring to? What are the substitutes for a trip to a national park?
[Prof. Sanderson refers to any activity that a person would do instead of going to a national park. More specifically, Prof. Sanderson is probably talking about activities that would require planning and take up an entire day. For example, going to a professional baseball game would be an adequate substitute for a trip to a national park, but going to a Little League Game would not. See below for other national parks substitutes. Additional answers are acceptable.]
Check out the prices for the following forms of recreation. Pick the one you think you and your family would enjoy the most. Figure out how much it would cost for all of you to spend just one day doing that activity. Forget about expenses like food, equipment rental, parking, etc. Just figure out how much it would cost to get your family through the door, up the mountain, on the lake, or whatever.https://disneyworld.disney.go.com/admission/tickets/   [Adult $71.00, Child $60.00]

https://buschgardens.com/ [Adult $61.95, Child $51.95]

https://www.marriott.com/hotels/hotel-deals/asexr-the-st-regis-aspen-resort/?program=spg [Adult $214 ($53.50), Child $138 ($34.50), Teen $170 ($42.50)]  [NOTE: This site offers minimum four-day lift-ticket passes, and the students are asked to find the cost for a one-day visit. Remind them that they will need to divide the lift-ticket prices by four to find the one-day price.]

https://www.monticello.org/visit/tickets-tours/   [Adult $15.00, Child $7.00]

https://phillyzoo.pivvit.com/purchase-tickets [In-Season costs: Adult $16.95, Child $13.95]
[NOTE: Please note the prices for the zoo are in season rates only.]

What's the final price for you and your family?
[Answers will vary.]

Now figure out how much it would cost your family to spend a week at the national park of your choice. Go to https://www.us-parks.com/park-fees.html to determine the cost of your family trip.What's the final price for you and your family?
[Answers will vary.]
Compare the two prices. Do you think Professor Sanderson's statement is correct? [Answers will vary, but almost all students will find that national parks are under priced when compared to substitute goods.]The law of demand tells us that if you raise the price of a good you will decrease the quantity demanded. A number of people would argue, and correctly so, that price increases will shut some people out of national parks. Therefore, to assure that all Americans have equal access to national parks, there should be no price increase.
How persuasive is this argument?Think: Will the visitors to national parks be able to afford the increase?
[Some visitors will be able to afford the increase and some will not.]
How much money do people spend traveling to and from national parks?
[Visitors to national parks already spend a lot of money traveling to and vacationing in national parks areas.]
Will a nominal increase in the admission fee prevent them from entering the park?
[If they have already invested a lot of time and money in getting there, a small fee increase will probably not prevent too many people from entering the park.]
Would it be possible for the government to increase entrance fees while still assuring access to all Americans?
[The government could offer a subsidy program for park admission fees, similar to the subsidized lunch program. The money for this program could come, in part, from the fee increase on those visitors who can afford the new price.]
The opponents to an entrance fee increase raise an interesting question: what else could the government do besides raising entrance fees?One solution would be to change the incentives that both park visitors and park administrators face. Economic incentives are the additional rewards or penalties people receive from engaging in more or less of a particular activity. In order to change the incentives for the park visitor, the park system could charge more for activities that use the land more intensely. For example, it would still cost only $5.00 to enter Denali National Park in Alaska, but it would cost $50.00 to go snowmobiling.
What are the costs and benefits of this policy?
[With a steeper fee increase, you are preventing more people from participating in that activity. In this case, fewer people will be able to go enjoy snowmobiling. If people come to Denali only to snowmobile, and that now costs $50.00, those people may not go to Denali at all. Under this scenario, the park has lost money. However, fewer snowmobiles may bring more wildlife watchers and hikers to the park, thus increasing revenue. Other answers are acceptable.]A new national parks policy could also change the incentives for park administrators. Before the 1996 price increase, the revenue from entrance fees did not stay in the park from which the revenue was collected. Instead, all national park revenue was sent back to Washington and pooled together. This policy changed in 1996. Under the fee increases, the same amount of money goes to Washington, but any revenue from the increase in fees stays in the park. For example, Badlands National Park raised its price from $3 to $5. Three dollars still gets sent back to Washington, and the remaining two dollars stay in the Badlands.
How has this policy changed the incentives of the administrators of Badlands National Park?
[Park rangers are now stricter about collecting park fees because they receive the benefits from them directly.]
What are the costs and benefits of this policy?
[This policy encourages all parks to raise their fees and become more careful about collecting them. The policy does not solve any macro-level management problems because the old policy of pooling money has not changed. However, it is a beginning in changing park policies.] These are just some of the ideas about what could be done about our national parks. Do you have any other ideas about what might be done? As time goes on the number of visitors gets larger and larger, as can be seen at https://www.nps.gov/yell/planyourvisit/visitationstats.htm , and park resources are being more and more overused. On July 25, 1999, The New York Times ran a cover story about the likely fate of the parks. Dave Simon, the Southwest regional director for the National Parks and Conservation Association, likened the situation to "a decayed tooth. If you don't take care of it one day you'll wake up with a mouth full of cavities."
Decide: What do you think should be done about the national parks? What solution would best serve the country?
Act: E-mail your congressperson and let him or her know what you think. Enter your ZIP code in the box below and click on "FindMyReps" to get a list of your congresspersons. Make sure you e-mail your own congressperson because many congressional offices have only enough staff resources to respond to constituents. Carefully follow the instructions to compose your message. Remember to be polite and concise. Double check your spelling and grammar, and check your e-mail for a response!Follow this https://www.house.gov/representatives/find-your-representative to find your Representative and write to Congress.
[Note to teachers: MarcoPolo Project Geography Connection: Direct your students to Xpeditions , a website by the National Geographic Society, a MarcoPolo Content Partner. Enter Xpedition Hall and choose Standard #14: The Garden. Click on "Land" and read about Japan's Mount Fuji, which faces problems similar to our national parks. Officials in Japan Decided to build a new parking lot to accommodate visitors. Discuss the costs and benefits of this policy.]