High School Economics: Unemployment Survey
Time: 60 mins,
Updated: December 28 2020,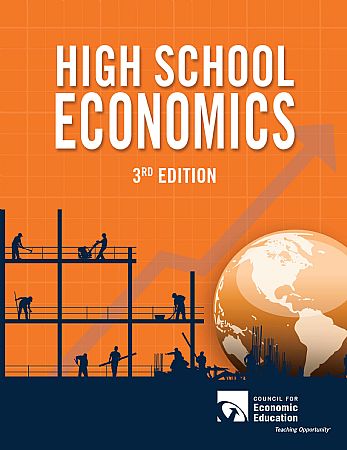 Open Lesson
In this economics lesson plan, students conduct their own employment survey to calculate an unemployment rate.
Book Info
This lesson is part of High School Economics, 3rd Edition and provides the slides and activities with educational technology tools. For full access to the book, see the shop link below.
HIGH SCHOOL ECONOMICS, 3RD EDITION

Available in eBook, hard copy, and bundled
Description
High School Economics Lesson 18: After calculating the unemployment rate, students discuss the shortcomings of using only the unemployment rate to gauge the health of the labor market. Real-time data will be presented and recent unemployment trends discussed.