Family-At-Home Financial Fun Pack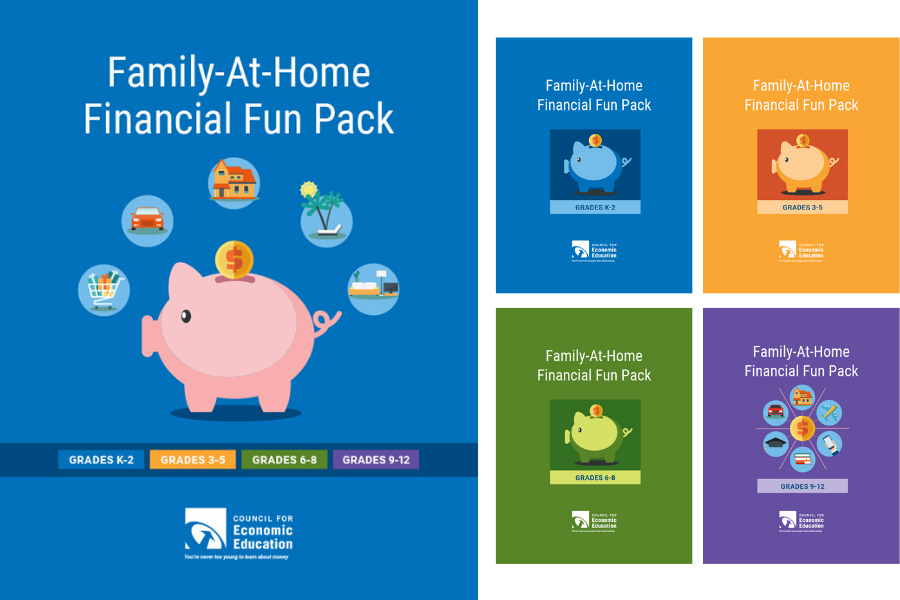 Are you looking for fun ways to teach your children about personal finance? Looking for some activities your children can do on their own and others you can do as a family?
This Family-At-Home Financial Fun Pack is a curated set of materials from the Council for Economic Education (CEE) and a few of its friends that we think are well suited for families to enjoy on their own. You will find family activities, games, worksheets, and suggested books for your child or anyone sheltering together to enjoy and learn from. You can easily select activities to help your children acquire the tools to live a life of opportunity – and have some fun along the way.
Download your free copies today.