Lakeland College
Sheboygan, WI
M. Scott Niederjohn is Dean of the School of Business and Entrepreneurship and Charlotte and Walter Kohler Charitable Trust Professor of Business Administration at Lakeland University in Sheboygan, Wisconsin. Professor Niederjohn is also the Director of Lakeland's Center for Economic Education. Dr. Niederjohn holds undergraduate and master's degrees from Marquette University and a Ph.D. in economics from the University of Wisconsin – Milwaukee.
Professor Niederjohn has published more than sixty articles, monographs, reports, and curriculum materials in journals such as Applied Economics, Monthly Labor Review, Journal of Urban Affairs, Eastern Economics Journal, Journal of Private Enterprise, and Wisconsin Interest. He co-authored the 2nd edition of Economic Episodes in American History a supplemental high school textbook.
Professor Niederjohn's research is concentrated in the areas of economic education, public policy analysis, and applied microeconomics. He serves on the Governor's Council for Financial Literacy, and has received the Governors Financial Literacy Award in 2011, 2012, 2015 and 2018.
During the fall of 2013, Professor Niederjohn was awarded a Fulbright Scholarship to teach at the University of Luxembourg. He serves on the board of the (National) Association of Private Enterprise Education. Professor Niederjohn was recognized in the December 2014 issue of Money Magazine for his work in the shaping the landscape of financial education curriculum.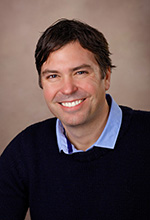 Published Resources
Grades: 9-12
In this personal finance lesson, students will analyze the cost of owning a car and decide what they can afford.
See Lesson